For over 75 years Kelley's Wood Floors has been sanding, finishing, and repairing hardwood floors in the Central TX area. For decades we have also been selling and installing both solid and engineered hardwood floors for new builds and remodels.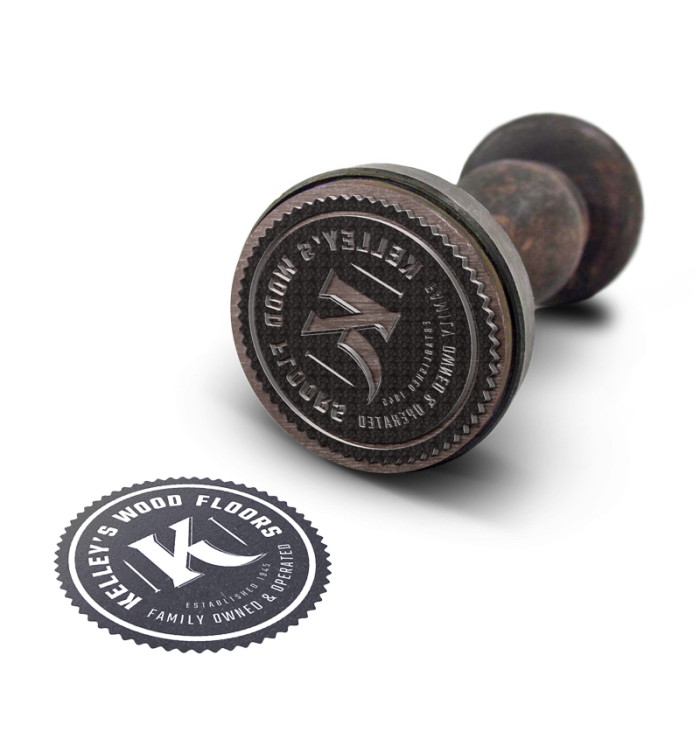 We've devoted our entire existence to providing exceptional customer service for each client. Whatever your wood flooring needs are, we've spent decades mastering the craft of solving your problem.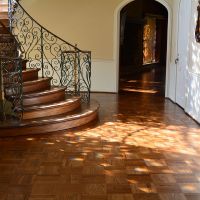 Refinishing wood floors almost seems to be a lost art these days due to an increased popularity in "un-servicable" prefinished wood floors.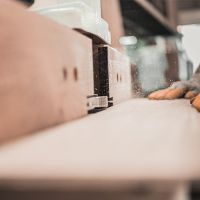 Custom Floor Installation
Each home is unique – that's why we take the time to assess your unique situation and decide what the best prep and installation method will be.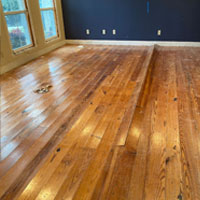 If you know or suspect that your wood floors have sustained any type of water damage, your next call should be to us!
Our engineered wood floors offer unique value over most other products on the market. This ensures that your floor will last the lifetime of your home!
REQUEST AN

ON-SITE ESTIMATE
C.C. Beal
Waco, TX
Kelley's Wood Floors are without a doubt the best flooring company we've ever worked with. Brian Kelley and his crew are highly skilled and knowledgeable and exemplify excellence in craftsmanship…
L.A. Kanitz
Waco, TX
My experience with Kelley's Wood Floors is one of the best I've ever had with a contractor. They are amazing!! I hired Kelley's Wood Floors to refinish the hardwoods in the entire home. The boards were warped and badly damaged in places. The wood is an exceptionally hard wood, so they weren't easy to re-sand and level. Kelley's absolutely transformed them. The floors are more beautiful than I could have dreamed!
Beth Armstrong
Waco, TX
Brian Kelley and his team at Kelley's Wood Floors did a phenomenal job refinishing the flooring on the historic Clifton House which also serves as the headquarters for the Junior League of Waco. This company came highly recommended to us, and we were not disappointed. Due to the busy nature of our organization, Brian and his team worked tirelessly within our tight timeframe and completed the work earlier than projected.
Richard Miller
China Spring, TX
Please take the time to read this review. Brian Kelley and his crew are the best my wife and I have ever seen. They were respectful, on time and professional…
Sharon S.
Temple, Texas
Every friend we spoke with said to call Kelley's Wood Floors. They said they would trust no one else to stain or install wood floors…Our new floor is absolutely stunning!
Linda L.
Killeen, Texas
I really thought it was a lost cause, but Kelley's Wood Floors did a wonderful job and were able to restore my floors to their original beauty. It was truly amazing to me!
Contact us today and speak with one of our team members.